National Lymphatic Centers
Manual Lymphatic Drainage
Sharon M. Vogel, BS-Biomedical, CLT, LMT, LC, CE
~CLT-LANA Candidate
BS-Biomedical with emphasis in Nutrition
29 years experience
Nationally Board Certified
~Myofascial Release, Trigger Point, Musculoskeletal
~Craniofascial Release, Trauma Release
~Manual Lymphatic Drainage
~Oncology Massage
~Bodywork & Therapeutic Massage
~Pre or Post Liposuction Lymphatic Drainage
~Complete Decongestive Therapy, CDT, for Lymphedema,
Lipedema, and CVI


Nick Talbot, CLT, LET, LMT
BS-Biomedical Sciences
10 years experience
~iLipo Non-surgical fat reduction cold laser therapy
~Lymphatic enhancement high frequency
~Sinus Relief Lymphatic Enhancement Package
~Pre & Post Liposuction Package
~Children's Autism Package
~Complete Decongestive Therapy, CDT, for Lymphedema, Lipedema, and CVI

KATE FISCHER, LMT, CLT-Candidate
~Manual Lymphatic Draiange
~Complete Decongestive Therapy, CDT for Lymphedema, Lipedema, and CVI
Care Plan Financing at: Square Installments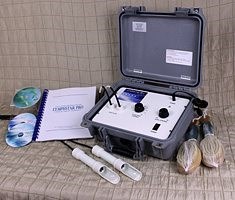 Lymphatic Encouragement through high frequency Lymphstar
Lymphatic Encouragement


Nick Talbot, Certified Lymphatic Enhancement Practitioner.
Through my biomedical background, years of experience, and certifications, I can help improve your life and health through lymphatic encouragement using the Lymphstar Pro Instrument. It is an Electro-biology device and has been in use for over 120 years. It emits a low energy vibration that is safe and relaxing to experience. It is an electronic device that uses therapy heads containing noble gases in glass tubes. The gases are ionized by a high voltage field at low current. The therapy heads emit various fields of energy when touched onto the skin. These vibrational energies are: (1) an electrostatic field (2) this field dynamically pulsed' at low frequencies to create acoustic waves, (3) an electro pressure field is created by the use of two therapy heads on various locations. When coupled with a therapist's caring attention you have a highly effective therapeutic system we call Lymphatic Enhancement Technology (LET). Prices Vary per Care Plan.
Return to Top
Our Policy:
Thank You for your business patronage, your time, & your referrals! We plan & prepare for your appointment, therefore, a 48-hour notice of cancelation is greatly appreciated or compensation requested. Payment is accepted at the time of service. We accept Cash, CC, Check, HSA Health Savings Account, and Flex Spending.