Sharon M. Vogel Board Certified
CLT Specialist, LC, LMt-BCTMB, BS-Biomedical

My E-Mail: sharonmvogel@lymphatics.net

With 30 years of experience, I have learned to listen, look, ask, and help piece the mosaic of symptoms into a more clear picture of health. Your quickest way to health is my focus. I have current competence in a specialized area of study, inflammation, immune system, nutrition, myofascial release, and manual lymph drainage.

My credentials include Graduate anatomy, physiology, biochemistry, and more, a Bachelors in Biomedical Sciences with an emphasis in the chemistry of Nutrition. This means that I can help your body function better as I understand the body's functioning systems down to the cellular level. My continuing education in lymphatics include Midwest Naturopathic School of Medicine, trained Manual Lymph drainage with the Mitchell method, CLT with the ACOLS & Vodder method of MLD.

I am nationally board certified as therapeutic massage and bodywork and a nationally certified NLN CLT Certified Lymphedema therapist, specializing in Complete Decongestive Therapy for Lymphedema, Lipedema, post-lipo swelling, post-surgical swelling, and Pre/post lymphnodectomy after mastectomy, Breast Implant Illness BII Pre/Post Explant.

Medical Massage & Craniosacral, Myofascial Release the John Barnes approach, Cranialfascia release with manual lymph drainage for Brain & Body Health. I have specialized training in cranial lymphedema.

Call 630-241-4100 for complimentary phone consultation, initial consultation, first visit, informational group monthly event entitled "Lymphormation Lecture".

What is BodyTherapy?

BodyTherapy uses hands-on manipulation to release the body to a dynamic state of health. It approaches each body in a way that is sensitive to the unique composition and needs of each individual.

Techniques used may include: Therapeutic Touch, Trigger Point Therapies, and Manual Lymphatic Drainage, Myofascial and Cranial Fascia Release, Ohashi Shiatsu and other Therapeutic Massage, Vitaflex, and Reflexology.

Through these therapies, you will experience an increase in flexibility, circulation, and immune function.





- "Let's Talk Lymphoedema"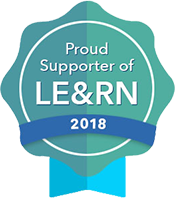 Best of Health & Happiness,


MFR Certified John Barnes Myofascial Release
BCTMB Nationally Board Certified in Therapeutic Massage and Bodywork
LMT Licensed Massage Therapist
CLT Nationally Certified Lymphedema Therapist
BS-Nutrition cum laude Valedictorian Bachelors Degree in Biomedical Science with an Emphasis in Nutrition
Memberships:
ABMP, NLN, IDFPR, NORD, ALFP, LE&RN, BBB, D.A.R.,
Downers Grove Chamber of Commerce 360,
NUHS Alumni
Midwestern University Downers Grove, Credits


My Regular Hours
Monday:
Tuesday:
Wednesday:
Thursday:
Friday:
Saturday:
Sunday:

8am, 9:15am
8am, 9:15am
8am-8pm DGrove
8am8pm Joliet
8am, 9:15am
By appointment
By appointment